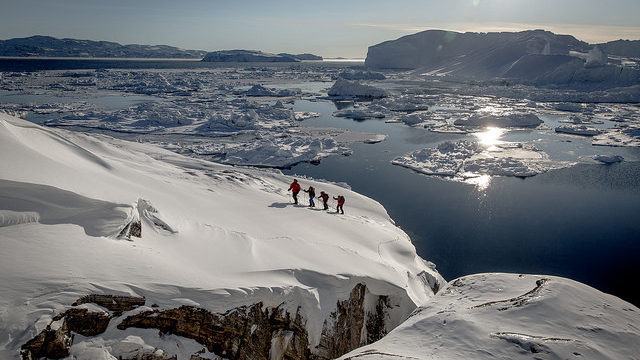 2 dages vandretur nord for Ilulissat
Om vinteren når området er hvidt sneet landskab, kan det være svært at udforske den unikke UNESCO verdensarvlighedspark ved Ilulissat. Om vinteren er spormærkerne ofte skjult på under sneen på de længere stier. Men en lokal guide og snesko gør det meget lettere.
Ingen tidligere erfaring er nødvendig, og alle kan lære at flytte sikkerheden ind i vinter terrænet med sneskoene. Turen følger det gule spor fra kraftværket omkring punktet. I løbet af turen er der tid til at nyde panoramaudsigten over Sermermiut-dalen, isbjerget og Disko-bugten. Turen slutter ved den gamle heliport.
Book the tour here
Searching Availability...
Instagram
No content was found for the current ursername(s) and/or hashtag(s).