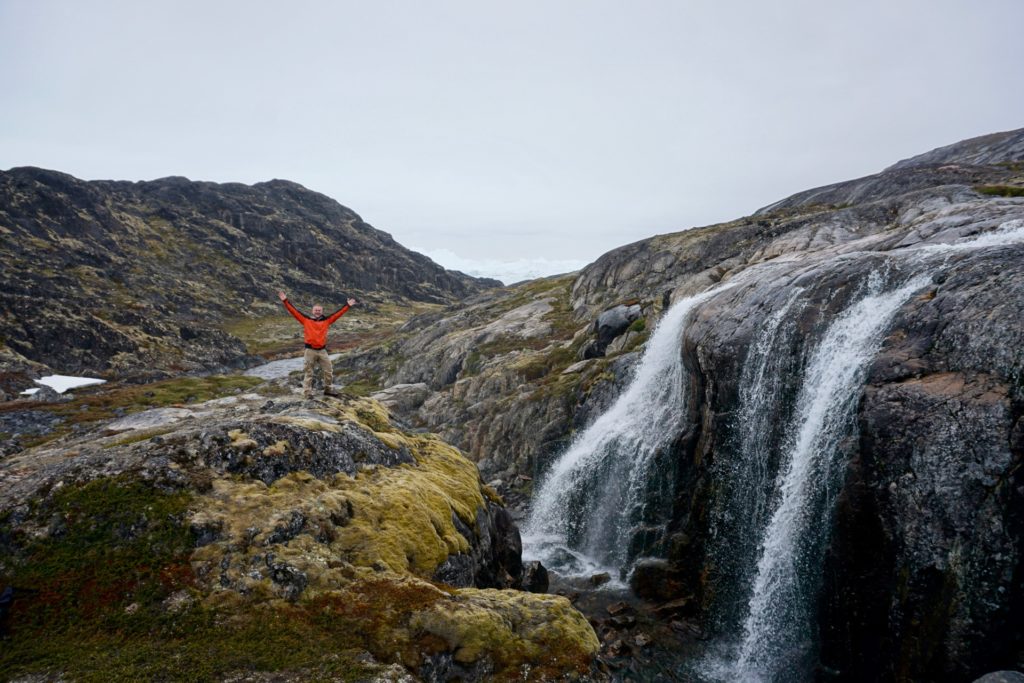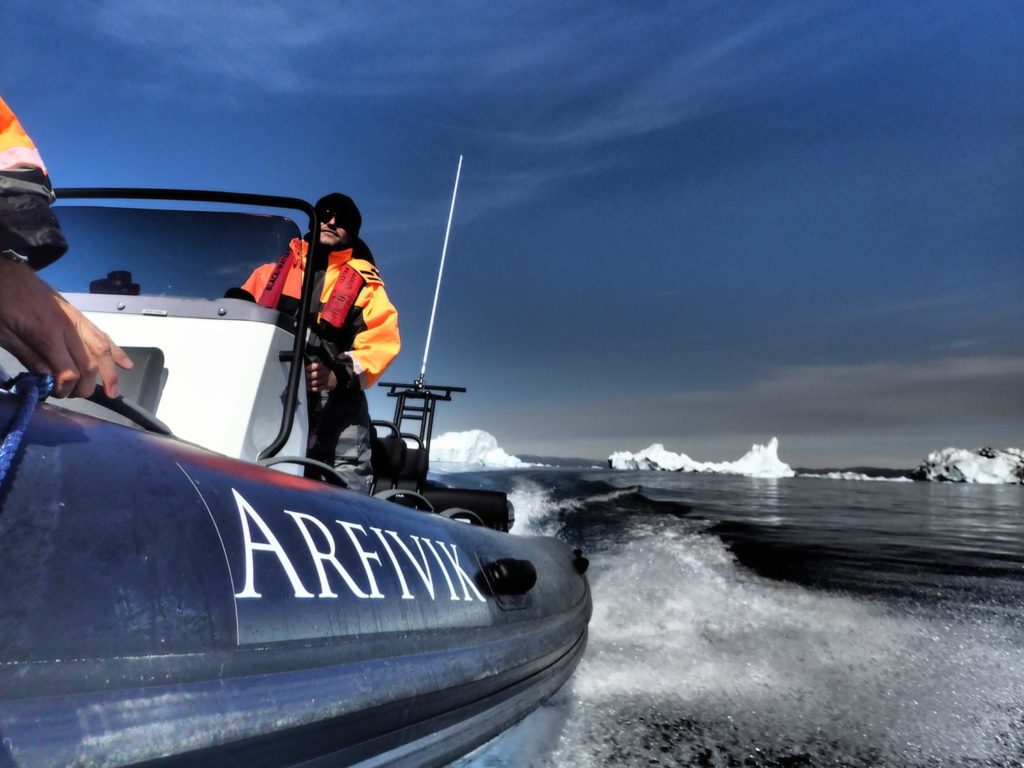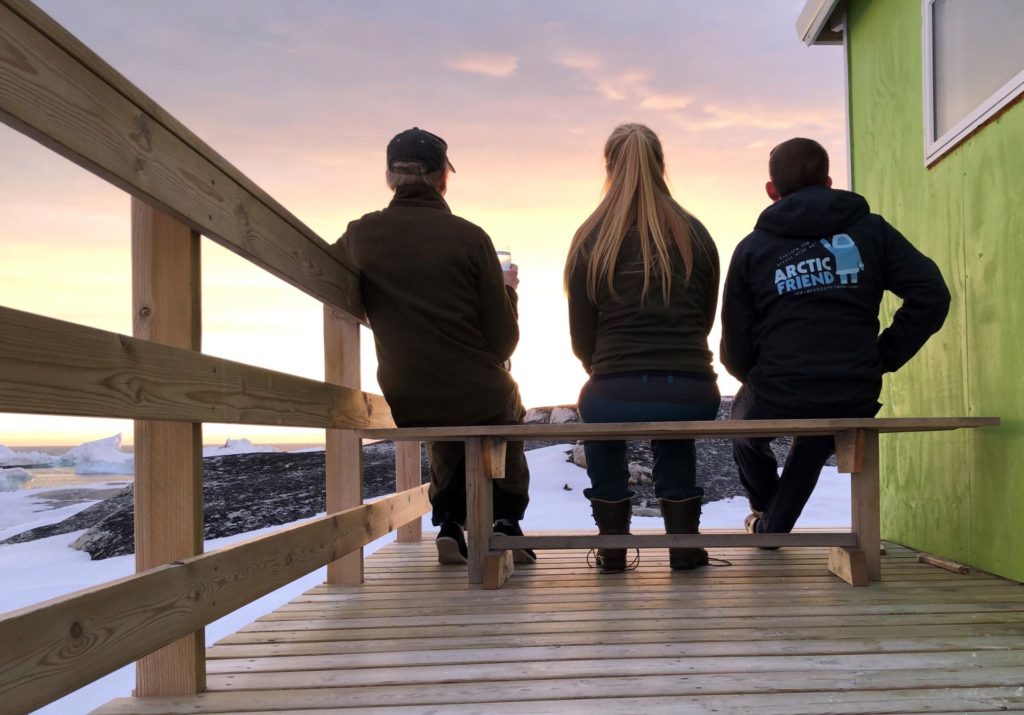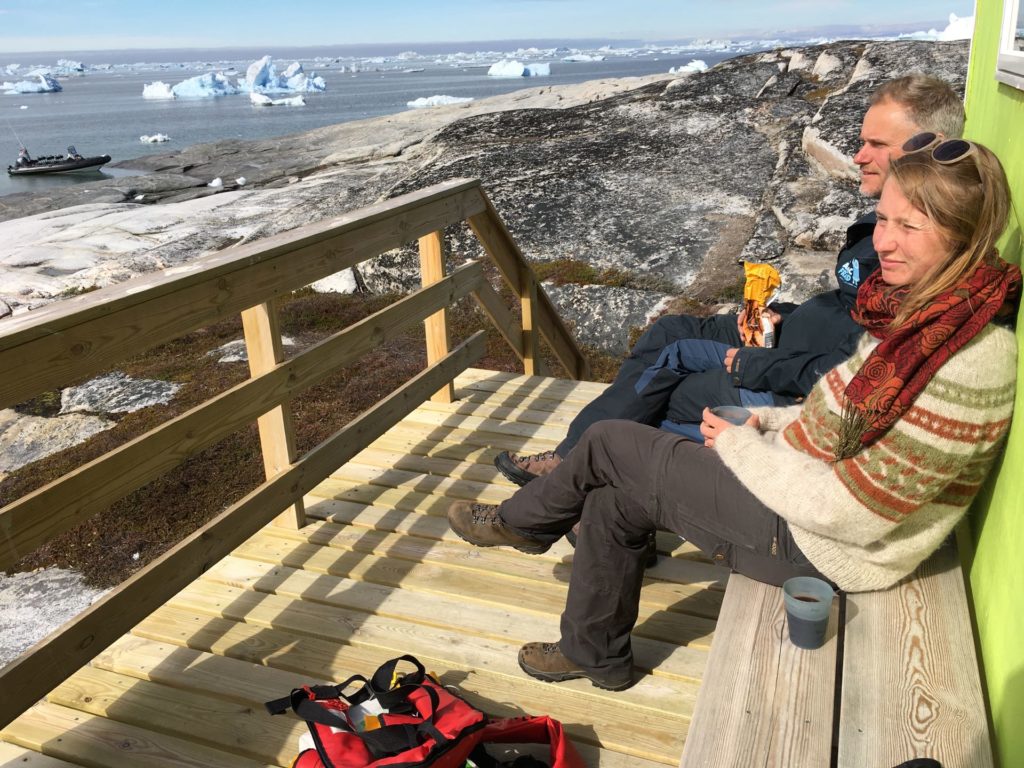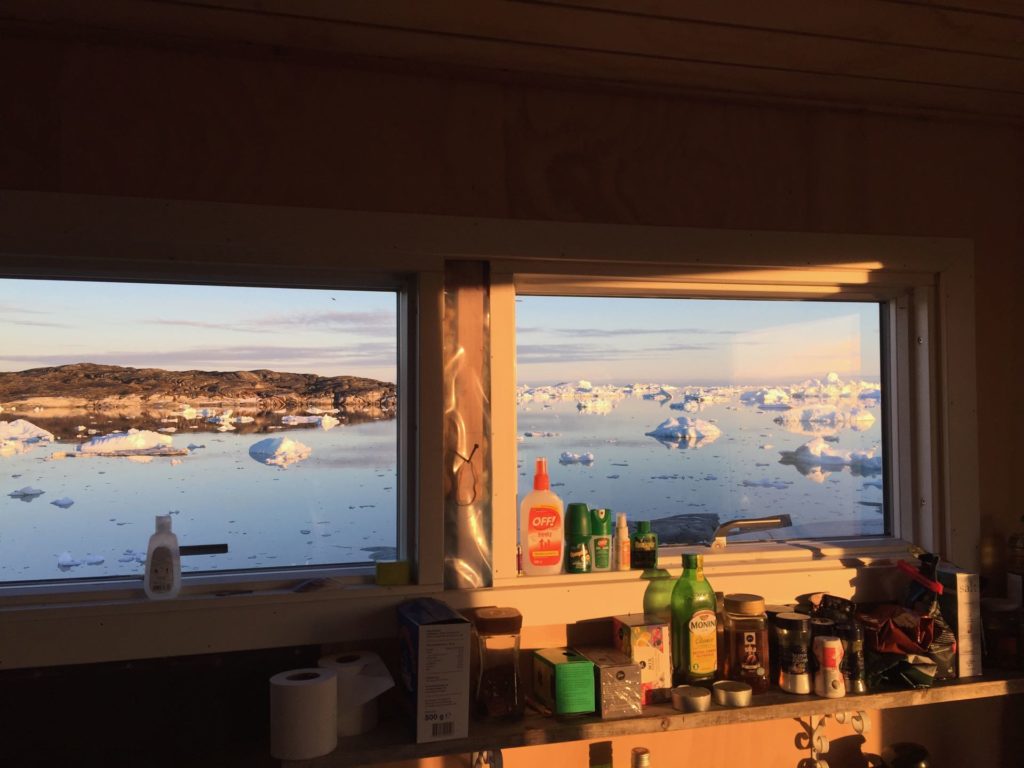 2 days hiking tour north of Ilulissat
Together we sail out from Ilulissat heading north passing the settlement Oqaatsut until we go on shore – around 45 min of sailing from Ilulissat. Together with a guide, you hike back to Oqaatsut, where you will stay the night . On the way to Oqaatsut, you will be passing a waterfall, lakes and the stunning Greenlandic scenery. A 5-6 hour long hike. Accommodation and meals are included.
The next day we have a day hike in front of us, hiking back to Ilulissat using the old mail route a 6-8 hours long hike. This is the perfect opportunity to get away from all other tourists in the Disko Bay area. Here you will be hiking in the beautiful and isolated Greenlandic nature. Getting the feeling, that you are the only one around!
The terrain will be uneven, so bring good hiking boots and extra clothes. We always recommend to dress in many layers. We bring lunch and dinner for the first day. The second day includes breakfast and lunch.
Bring a rucksack with a water bottle and extra snacks and what else you will need. Maybe you want to bring your bathing suit taking a dip into the fresh Arctic water 🙂
NB. By request – If you want, you can skip the night in Oqaatsut and instead being picked-up by our shuttle boat sailing back to Ilulissat from Oqaatsut/Rodebay
Book the tour here
Searching Availability...