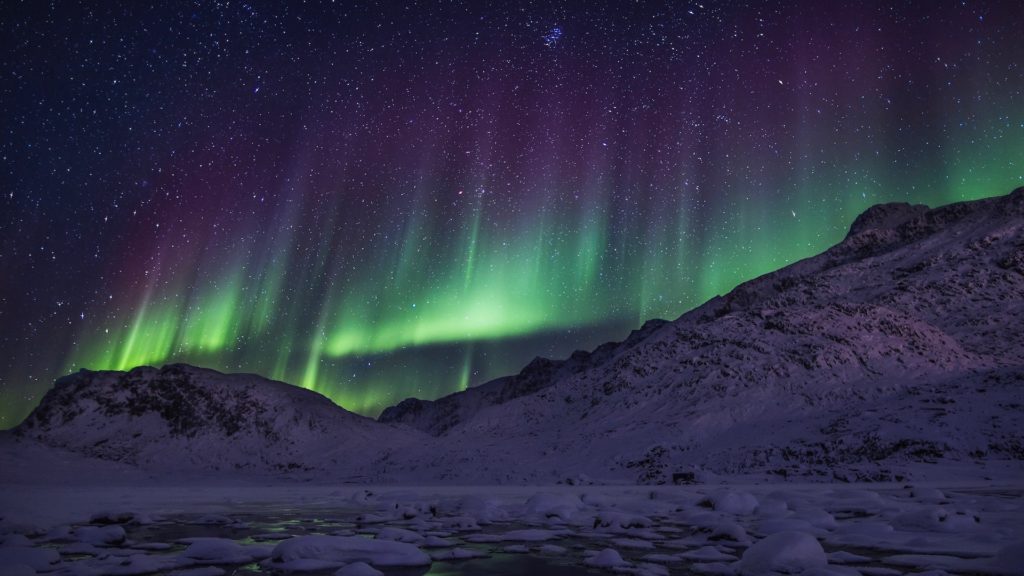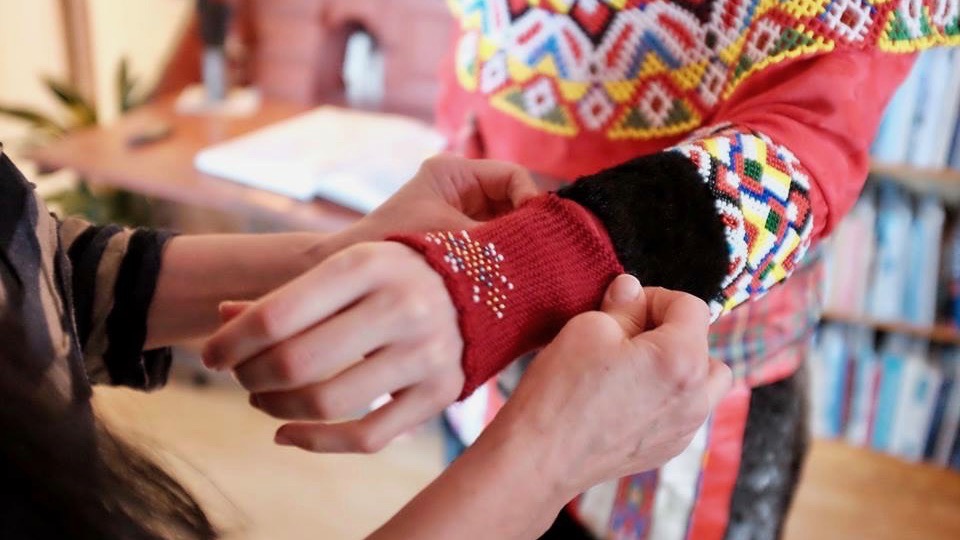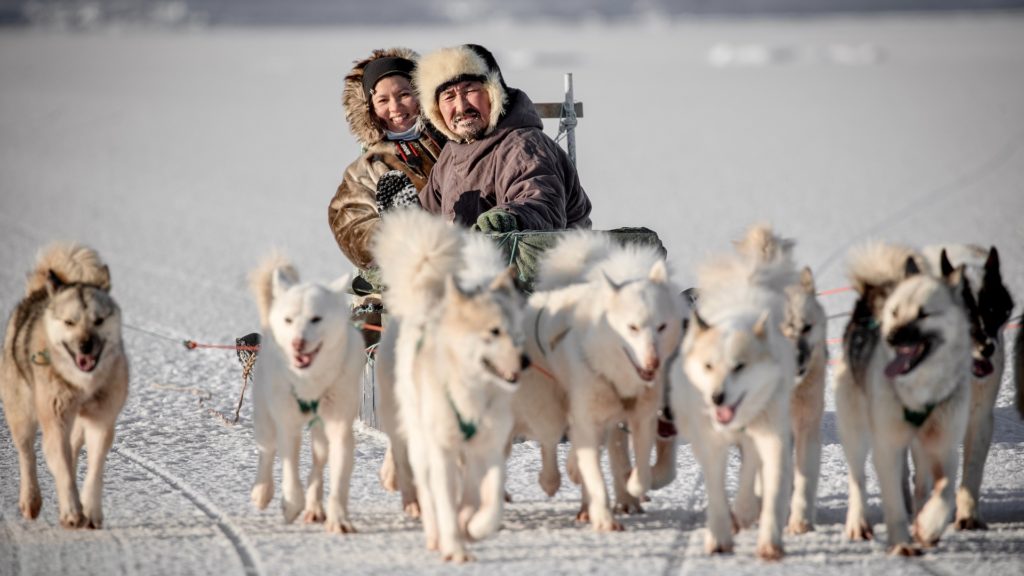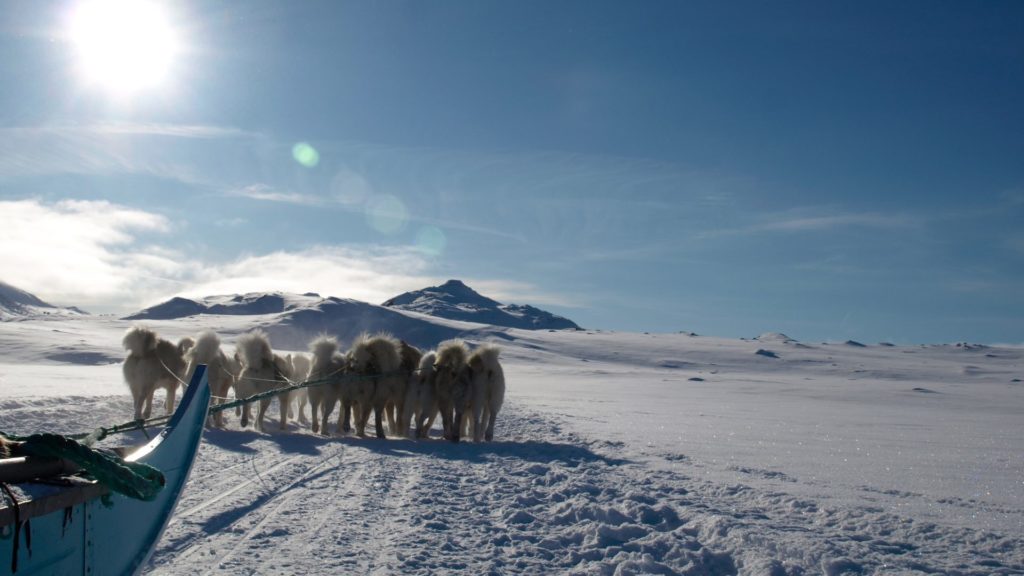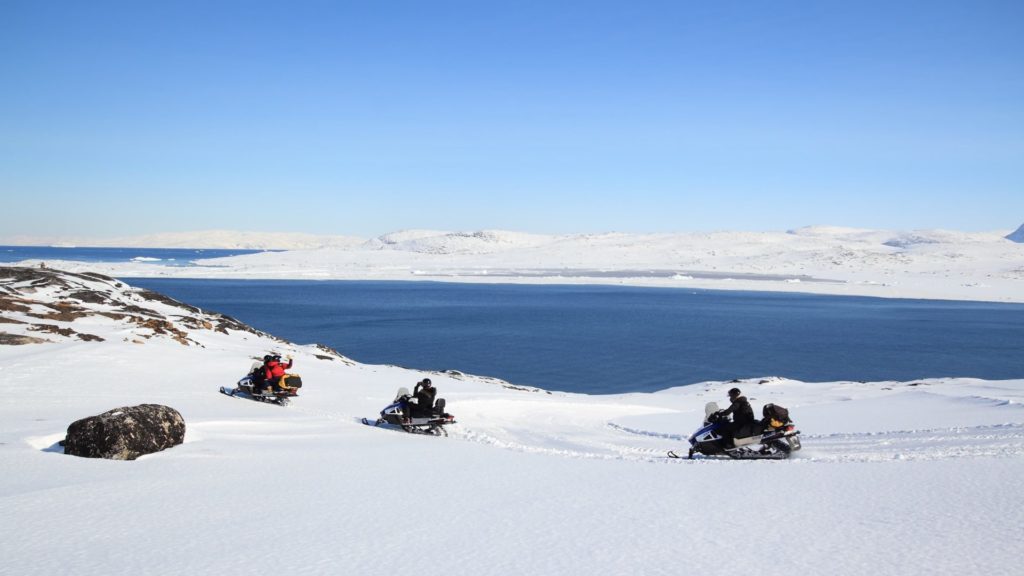 2 days settlement retreat
Settlement retreat – Oqaatsut – 2 days 1 night
Oqaatsut is a very small settlement about 20 km north of Ilulissat. You drive on snowmobile to Oqaatsut, where you will get to try the dog sledge for 2 hours. You will be invited to an introduction of the Greenlandic way of life including a taste of the Greenlandic specialties. Lunch, dinner, breakfast and the accommodation is included.
Visiting a settlement is always a special experience. How can you live in a place like this? You will know a lot more after your visit – maybe you don't want to go back! The word stress is non-existent here.
You will go out on a 2-hour long dog sledge trip, where clothing and everything will be included. All the meals are also included, so you can just lean back and relax.
On the day upon arrival, you will be invited to the restaurant, where you will get to know more about the life in Oqaatsut, culture and life. You will during this session get to have a taste of Greenlandic specialities.
After spending 1 night in this isolated place, it's time to head back to the civilisation -again by using a snow mobile or boat, if the sea ice is not stable enough.
Extra activities:
– Ice fishing: 595 DKK
NB – it is possible to add extra days in order to match flights. Please send us an email at info@ilulissatadventure.com to get an offer on a full package program.
Book the tour here
Searching Availability...