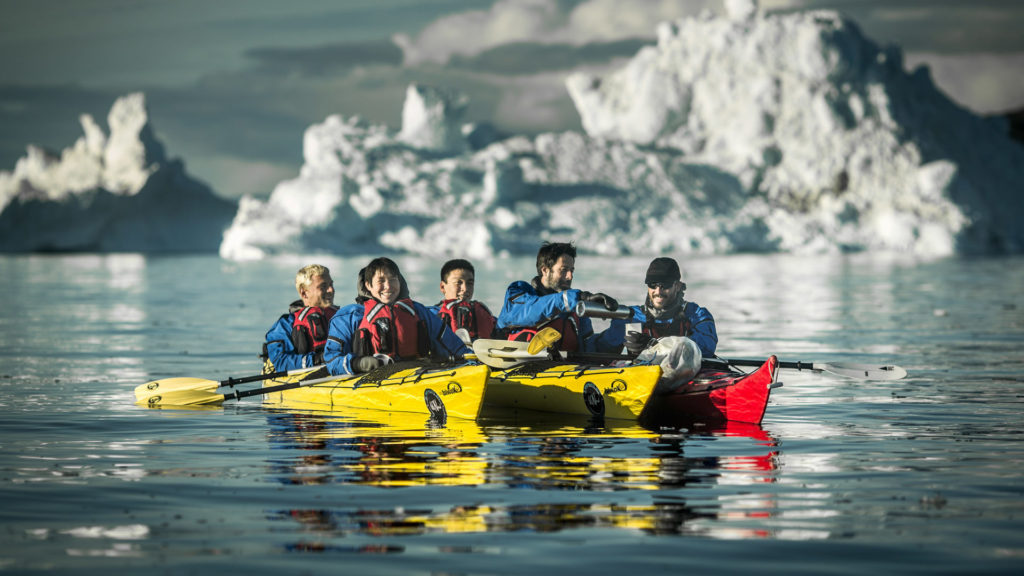 Kajak mellem isbjerge
Kajakken er opfundet i Grønland og har været anvendt i mere end tusinde år til jagt og rejser langs den Grønlandske kyst. Det er også en god måde at opleve naturen på, inuit style! Turene vi tilbyder i Diskobugten kan sagtens klares af begyndere og sikkerheden er vores højeste prioritet! På vores ture vil du først få en introduktion til udstyr og hvordan man bruger det. Kun det bedste udstyr bruges til disse ture af vores lokale partner, og du vil få en erfaren guide med på turen.
Book the tour here
Searching Availability...
Instagram
No content was found for the current ursername(s) and/or hashtag(s).