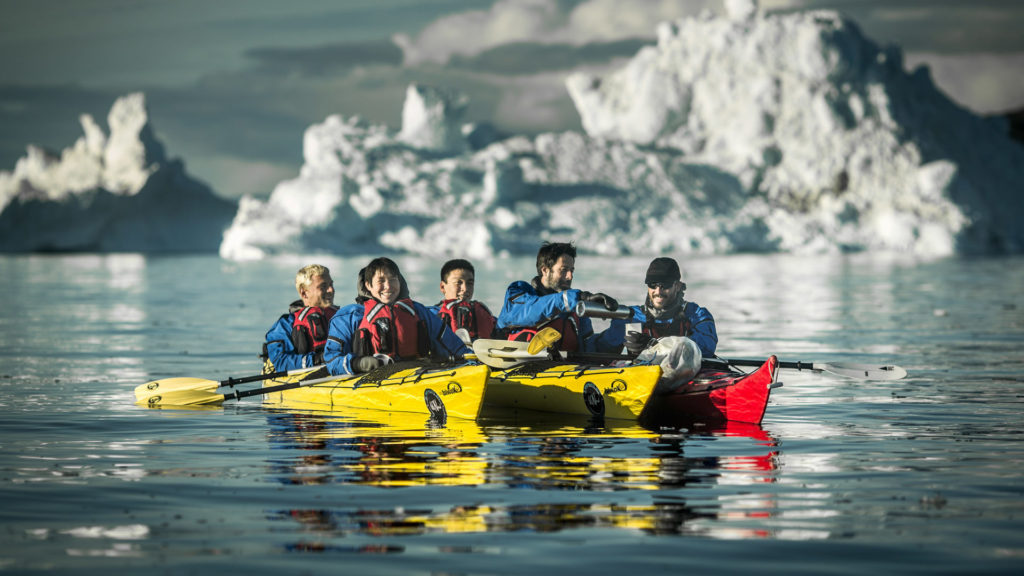 Kayak among icebergs
Try a kayak tour in the breathtaking scenery, which surrounds Ilulissat. The tour starts in the old colonial part of town. Our experienced guide will give safety instructions, all the required equipment and adapt the tour to the group´s needs. No previous kayak experience is needed. Departure morning and afternoon
The route depends on the weather and ice conditions, but we aim to paddle out near the bay in front of Sermermiut Valley, from where there is an amazing view over the iceberg bank (where the icebergs from Kangia are stranded on the sea bottom). The trip takes 3 hours (2 hours in the water).
BOOK HERE or at www.ilulissatadventure.com
Book the tour here
Searching Availability...