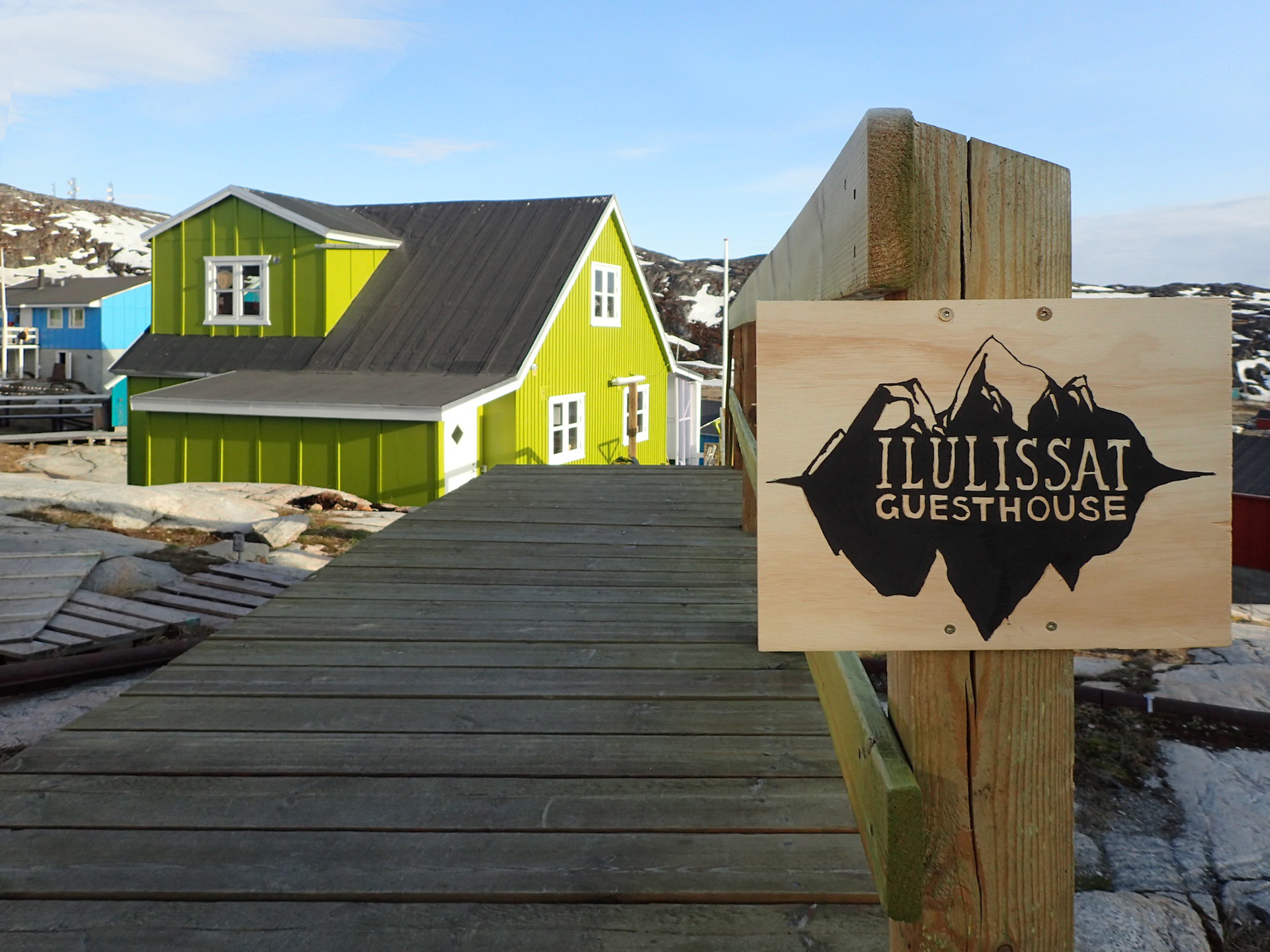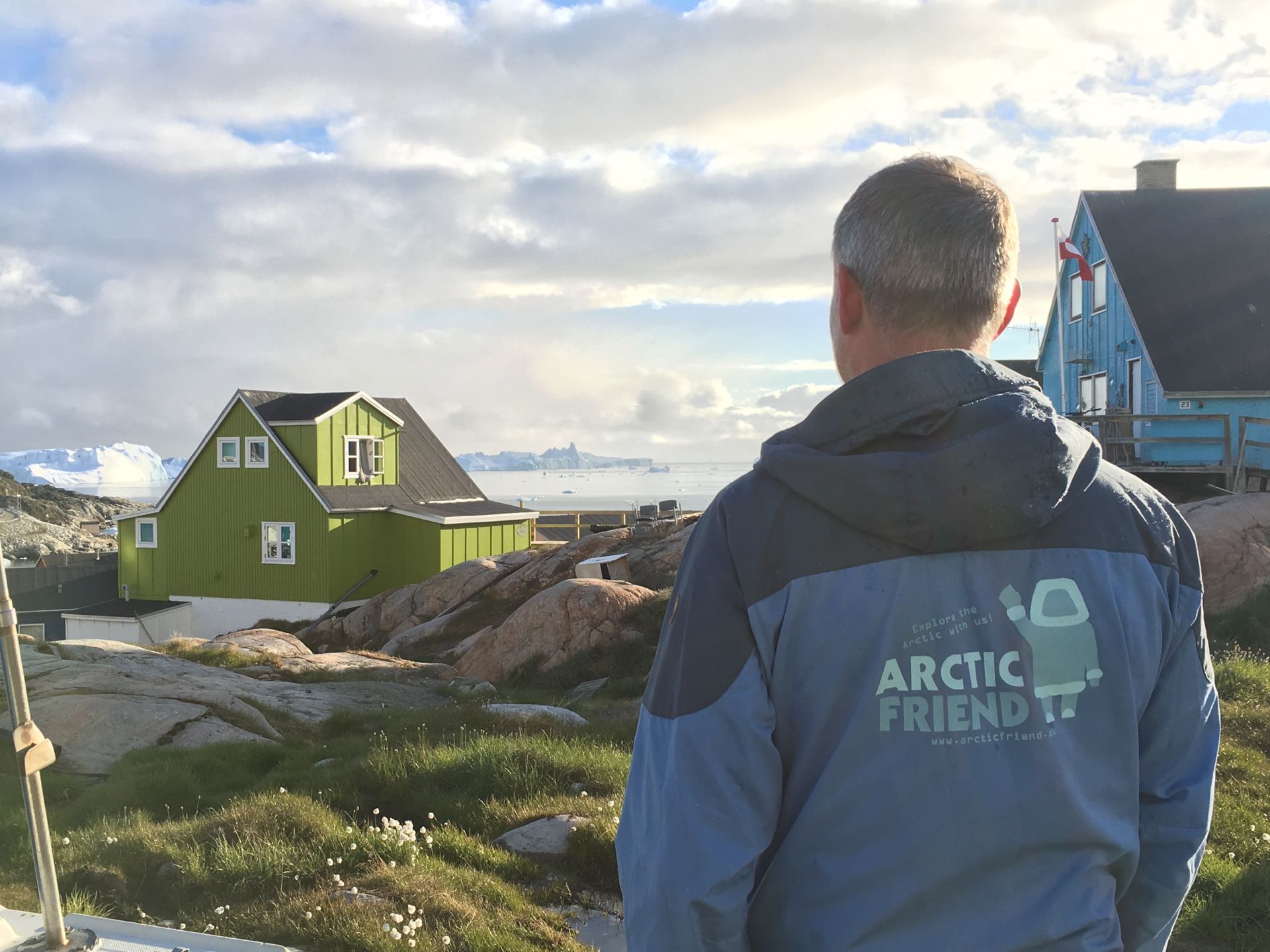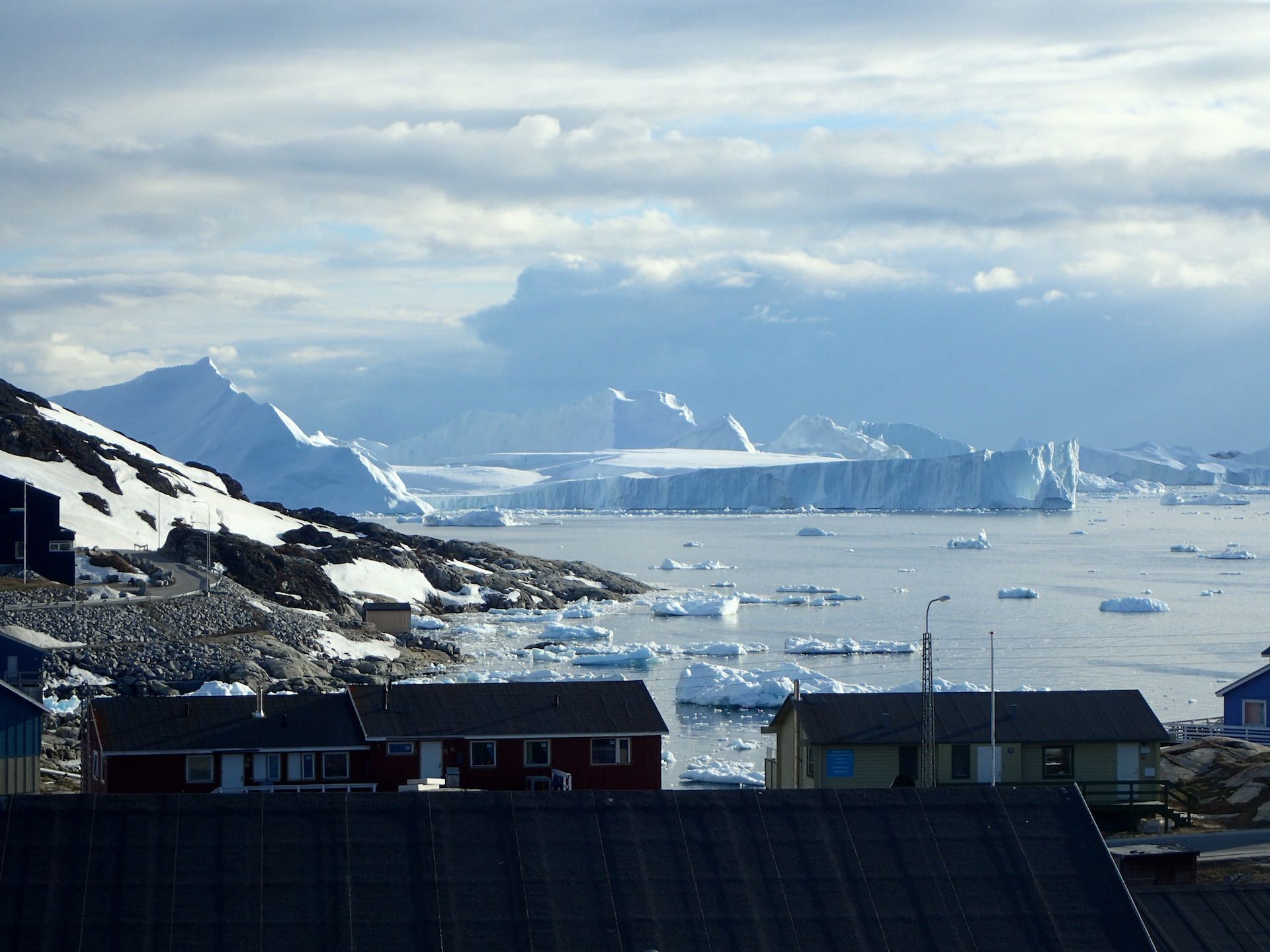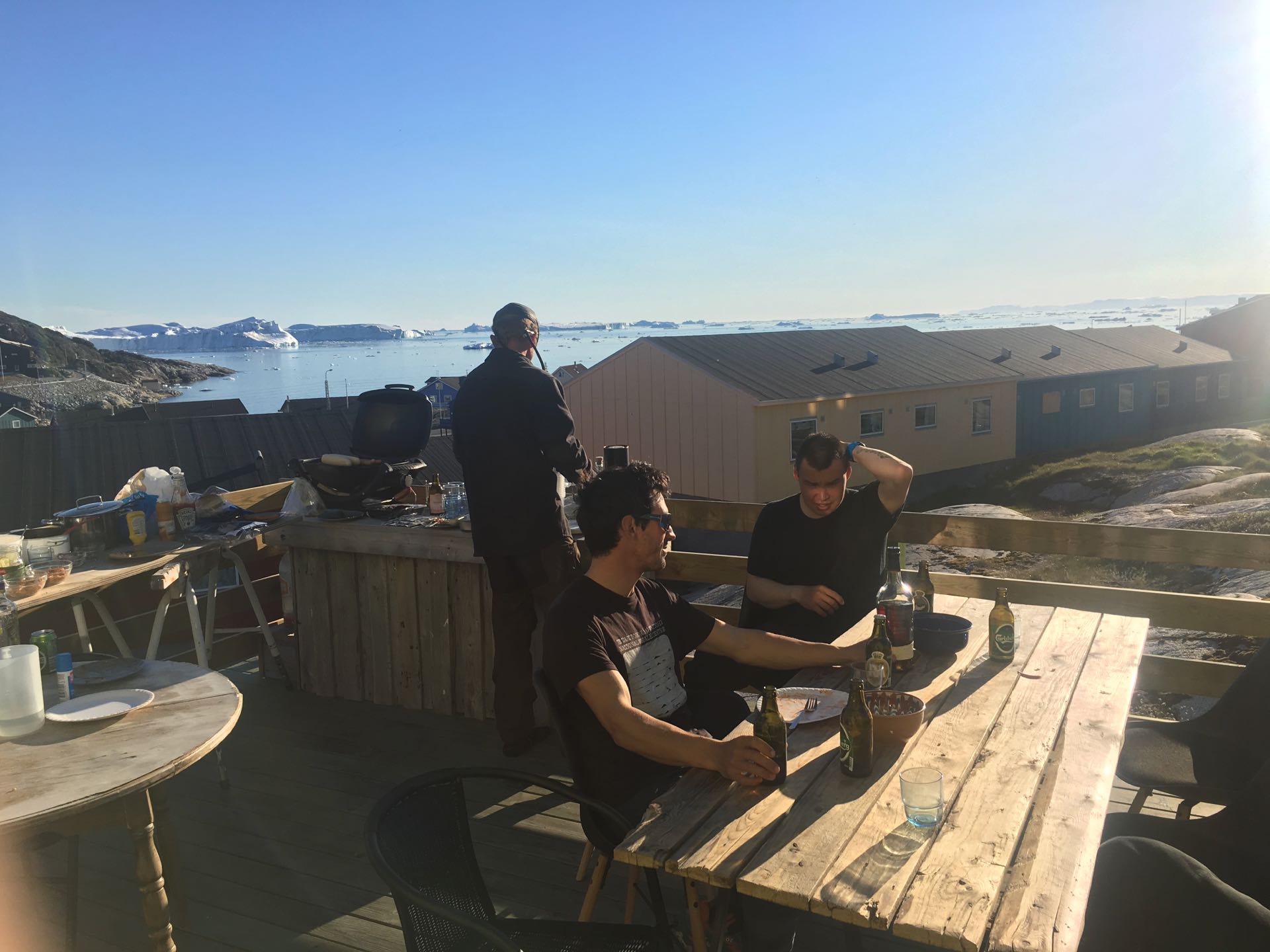 GREEN HOUSE
Our Green house is a cosy house in two levels. Upstairs you will find 2 double bed rooms and 1 alkove bed, and downstairs we you can enjoy the amazing view of the ice fiord and icebergs from the livingroom and terrace. You will have your own kitchen for self-cooking and a small shower/toilet with laundry machine downstairs as well.
The house is perfect for small families or friends of 4-5 pax, travelling together. Our Green house we only rent out on private basis. If you know each other well it can be possible on request to offer 1-2 extra beds in the living room downstairs.
Price includes:
2 beds in both bedrooms and 1 bed in the alkove, as well as duvets, pillows, bed linen and towels. Showers and toilets are found in the hallway. Our guide to Ilulissat. Free luggage storage if you need to store gear during your tour of Greenland.
 Address – Green House: Enok Kristiansenip Aqqutaa 21
Wifi is included in your stay, but please note the connection and speed can be limited.
Washing – If you need to wash your clothes during your stay, you can use our washing machine for DKK 30,- per wash incl. soap
Terms & conditions – Booking confirmed when invoice has been paid
Cancellation: 60 days before arrival 50% cancellation fee. Less than 60 days before arrival 100% cancellations fee
Prices:
Entire house for private use:DKK 3.200,- (up to 5 pax)
Extra bed (max 2 extra beds) per bed: DKK 300,-
Prices in low season (November-January) per night:
Entire house for private use: DKK 2.500,- (up to 5 pax)
Extra bed (max 2 extra beds) per bed: DKK 300,-
Request