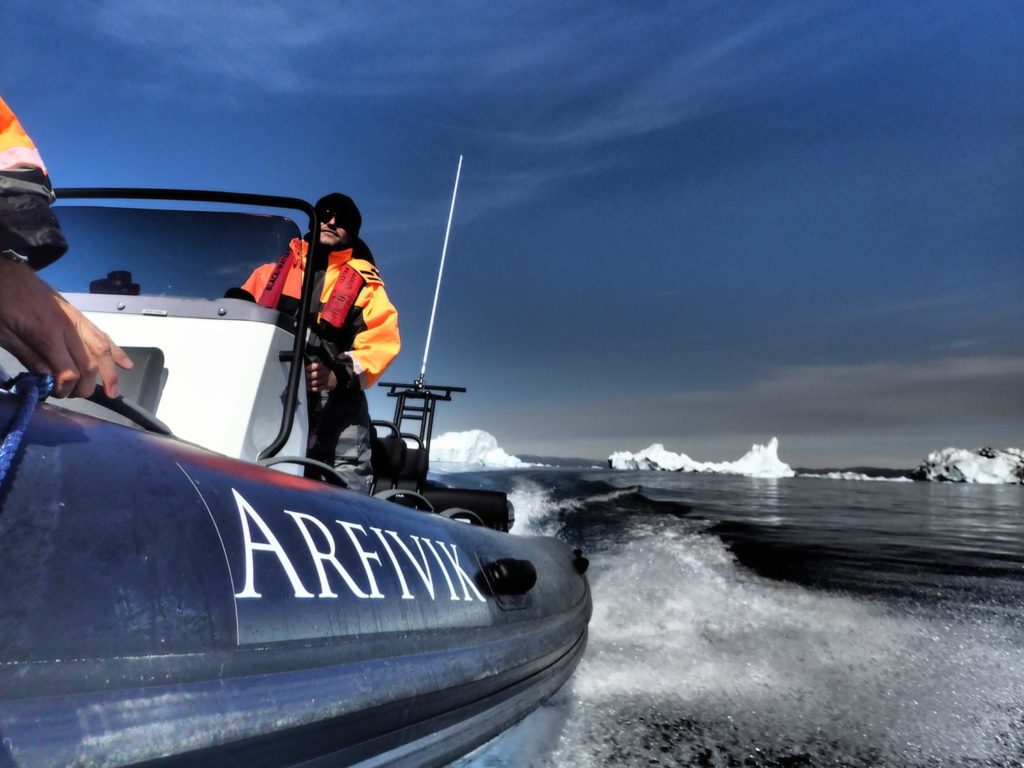 Hikers Shuttle Ilulissat – Oqaatsut
Ready for an amazing hike? Follow the old mail route from the small hunters village of Oqaatsut to Ilulissat. The hike is approx 20 km long, and all along the way you will have icebergs floating by as you follow the coat line back to town. We offer a morning boat shuttle to Oqaatsut for all hikers.
Meeting point at the public ponton by Tankeeraq in the harbour (NB: NOT the tourist pier).
When booking the shuttle you will automatically have the chance to book a return shuttle, if you do not wish to walk back from Oqaatsut.
Book the tour here
Searching Availability...