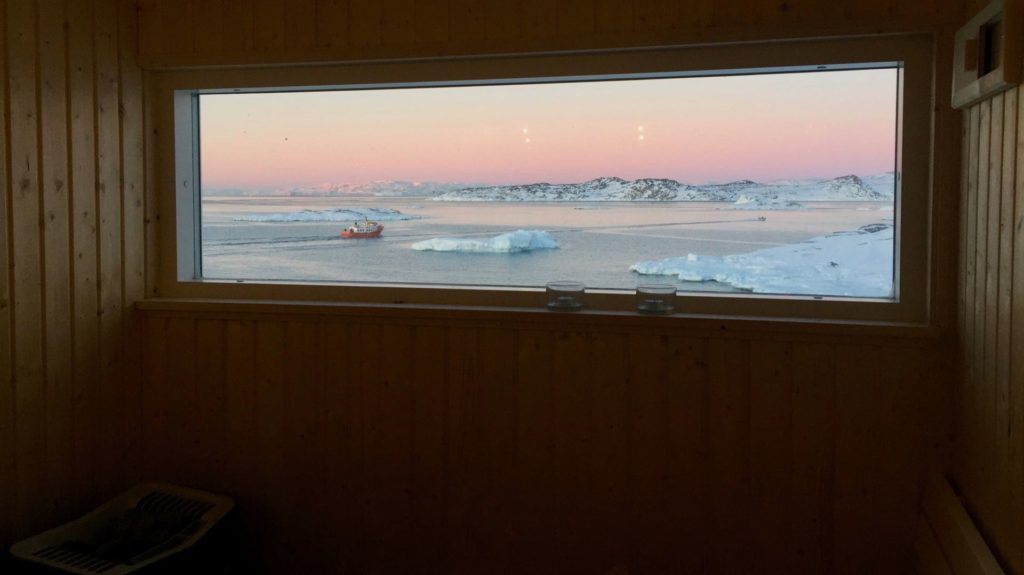 Private Sauna Deluxe
If you want a little special experience in connection with your visit to Ilulissat, then book our private sauna with a panoramic view over the Disko Bay. In the Summer time there will be a cold tub, where you can cool off. In the Winter time we can recommend you take a roll in the snow. Enjoy your body being warmed up after a long day with excursions. This booking is for a private sauna experience. We also have regular opening hours, if you do not  mind sharing the sauna experience with other travelers.
Book the tour here
Searching Availability...