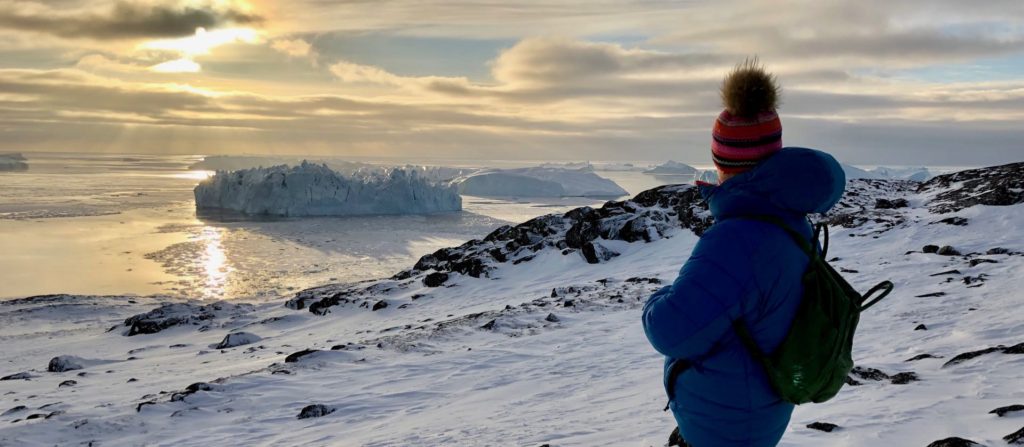 Snow Shoe hike Ilulissat
During Winter time when everything is covered in snow, the landscape around the UNESCO-site can be difficult to explore. The trail markings, which lead you the way, are often hidden on under the snow on the longer trails. However, a local guide and snowshoes, make it a lot easier.
No previous experience is required, and everybody can learn how to move safely around into the Winter terrain with the snowshoes. The tour follows the yellow trail from the power plant around the point. During the walk, there is time to enjoy the panorama view of the Sermermiut valley, the icebergs and the Disko Bay. The walk ends at the old heliport.
Book the tour here
Searching Availability...