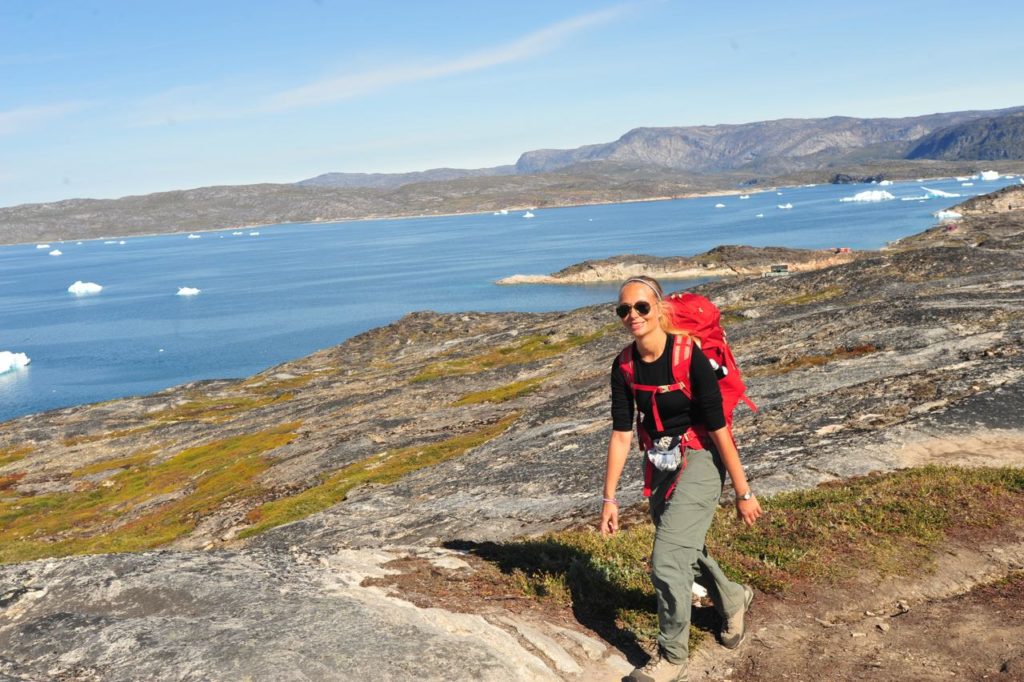 Hike with a guide to a mountain peak
If you want to do a hike in the back country of Ilulissat and climb a mountain top, then this trip is exactly, what you are looking for. The trip takes around 5-6 hours and you must be able to walk in difficult and steep terrain to join this trip. From the top you have an amazing view over the Disko Bay with its icebergs and settlements.
What to wear: Good hiking boots is preferable and multi-layer clothing, so you can adjust your temperature at all times. It might be windy on the top, so bring a windbreaker.
What to bring: Bring snacks, lunch and a water bottle
We have to be a minimum of 2 people to set up this trip
Book the tour here
Searching Availability...